View the Latest Staffing Schedule:
Up-to-date as of Sunday, Sept. 4th at 9:00 PM
Finding us at the New York State Fairgrounds
You can find us in the far corner at the New York State Fairgrounds (581 State Fair Blvd, Syracuse, NY). Look for a large bright green shipping container and a bunch of green shirts. We look forward to meeting you! 🙂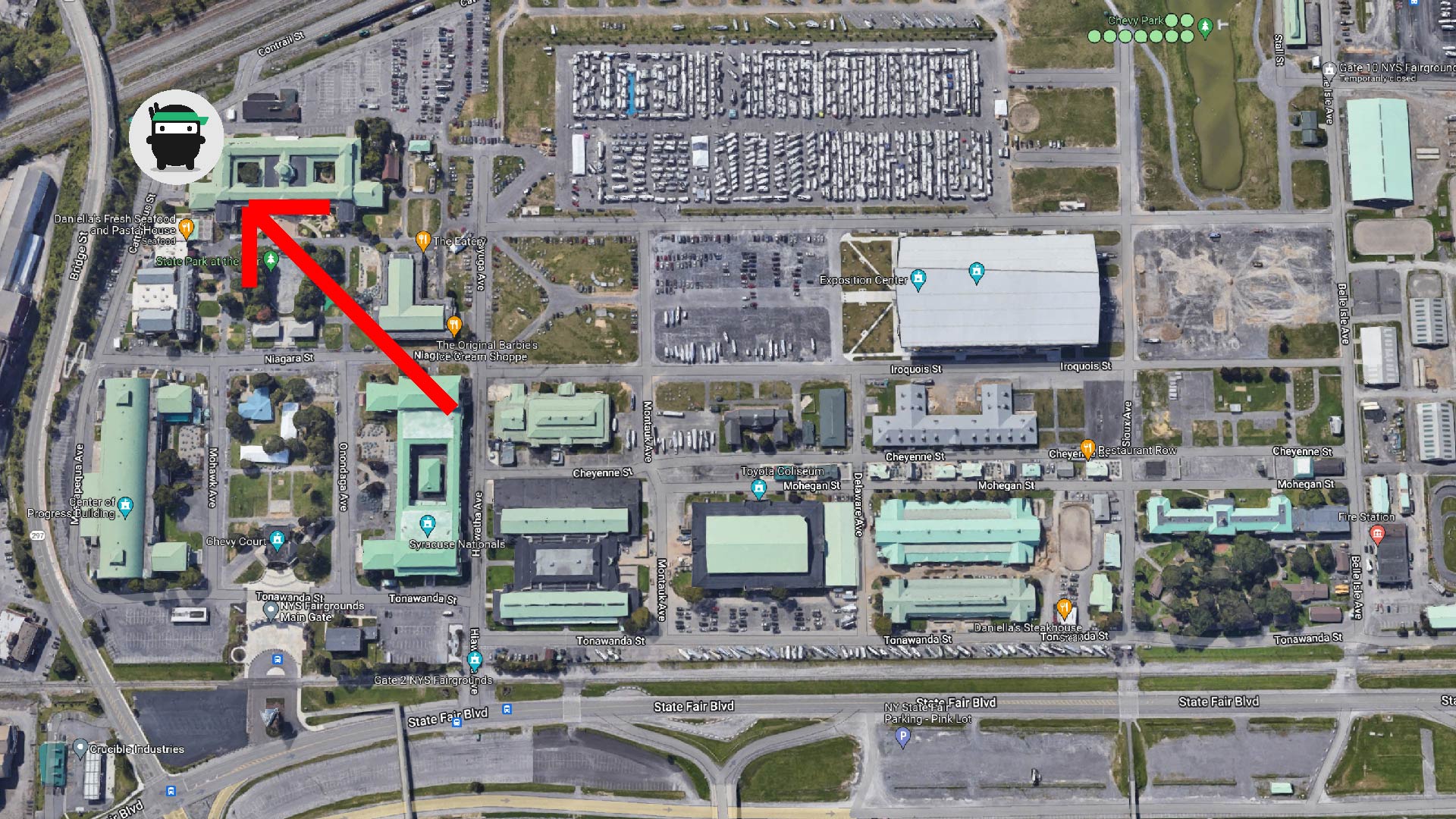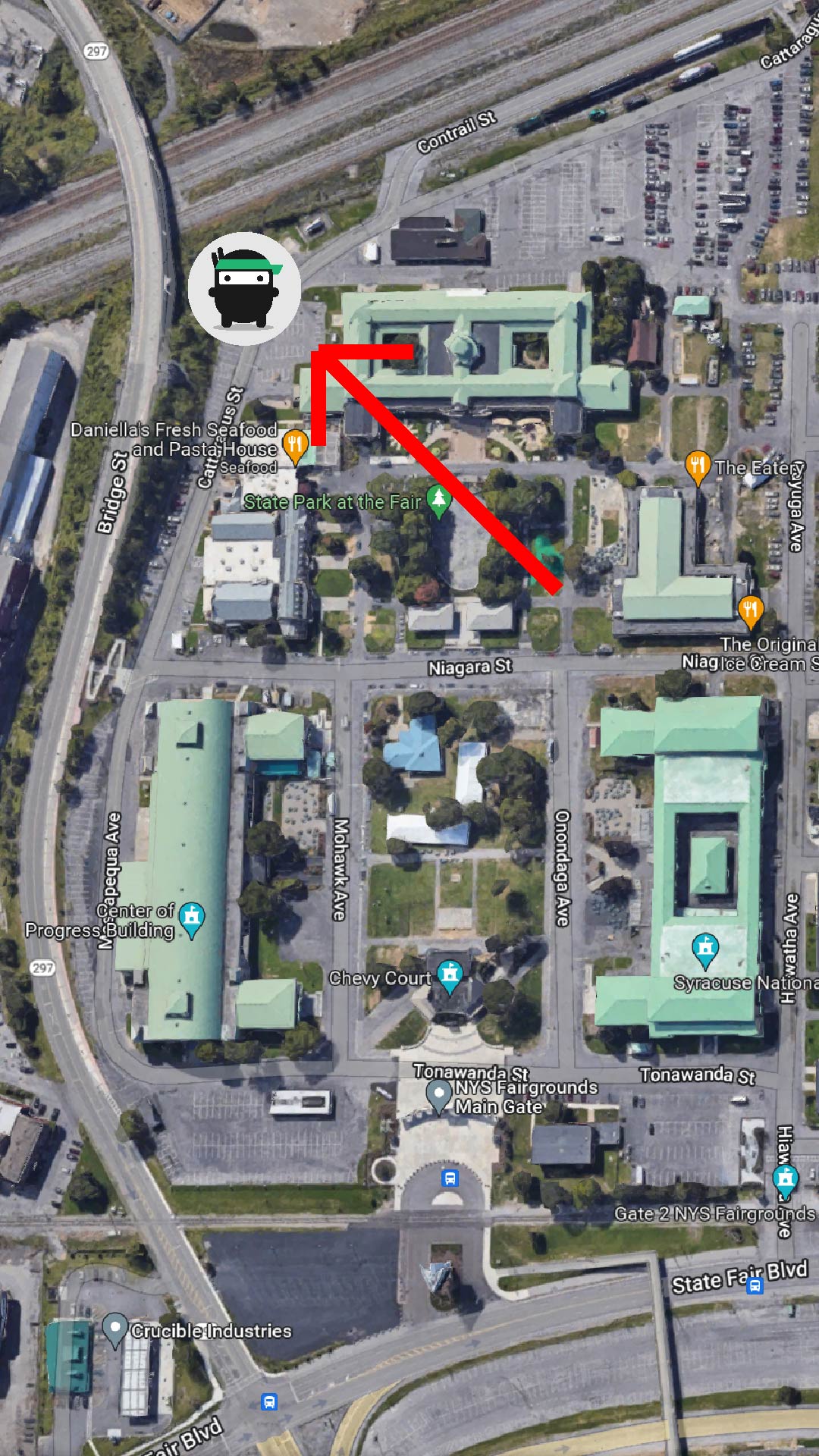 If you need help with anything – as an applicant or an employee – we're here to help you in a few ways.
Contact Us by Email or Phone
Contact us by email and one of our Staffing Ninjas will get back to you as quickly as they can
Please be patient with us! We get are getting a lot of messages and we're working through them all as quickly as we can.
We're Hiring! Jobs at the Great New York State Fair
Syracuse, New York 
Aug. 20th – Sep. 9th, 2022
We're hiring a team of Recycling Ninjas for a variety of different roles, including Bathrooms, Grounds & Buildings cleaning. Daytime, Evening and Overnight shifts are available.
Please submit an application form at the following link and one of our Staffing Ninjas will be in touch with you:
Information for Applicants & Employees
The 1st step in the job application process is to  "Apply" for the job by completing the application process:
* You need to complete this step even if you worked with us last year. *
Once you have completed a group interview, you will be emailed a link that has a link where you can begin to complete your onboarding forms.
Once you have completed your "New Hire Forms", please complete the scheduling survey to let us know which shifts you prefer:
Once you've completed your onboarding forms, we will begin creating your schedule.
You can view your schedule in your Paychex Flex account, under the "Time & Attendance" tab.
* If you have not completed your onboarding forms yet, we are cannot schedule you! *
In-Person Assistance at the Fairgrounds
You may also come to the Fairgrounds to get help from one of our Staffing Ninjas on the following Pre-Fair dates:
Saturday, Aug. 20th:  9:00am -5:00pm
Sunday, Aug. 21st:  9:00am -5:00pm
Monday, Aug. 22nd:  9:00am -5:00pm
Tuesday, Aug. 23rd:  9:00am -5:00pm
See the map below for directions on where to find us on the Fairgrounds.