At Green Event Ninjas, we do not plan events, but rather we help those that do, do so in a more sustainable manner. In other words, we work alongside event producers, planners and suppliers (venues, caterers, etc.) to help them get the most value out of their operations and events by looking at the issues they're facing through a sustainability lens.
We deliver on this by offering our sustainable event management consulting services, in general, and furthermore by offering for specialized services targeting key impact areas, like our green event cleaning and waste management services, event carbon footprints, and event sustainability standards compliance.
Our ultimate objective is to help our clients improve their bottom-line through sustainability. With this goal in mind, we keep things light and focus on the business case. For at the end of the day, sustainability must make sense for you, and us, in that regard.
People want to buy from and work for businesses whose values reflect their own. We'll create a solid foundation for your brand by helping you craft a genuine approach to sustainability.
No problem is too big or too small for a ninja. We'll work alongside you to co-craft a unique solution specific to your budget, timeline and any other needs of your business.
We focus on improving your bottom line by finding cost savings, incentives, grants and other efficiencies in areas such as energy use and waste management.
First off, who doesn't like ninjas? They're great!
But in all seriousness, something like sustainability can be taken a little too…serious. That's fine for huge nerds like us. We can talk about this stuff for hours! But try that with anyone else and you're not going to get the same kind of enthusiasm.
Our approach is to keep things light, add a little humor, and blend it with the fun and creativity of the events industry. Everyone is so innovative and ambitious in this industry, and we seek to embody that in everything we do.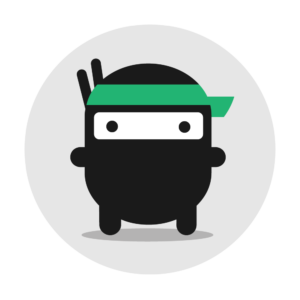 Our Guiding Principle & Values
We like to describe ourselves as a lean, mean, fighting machine that's fiercely committed to making sustainable events easy. While we're driven by this guiding principle, "Sustainable events made easy," it's our company's core values that keep us on track and focused:
"Sustainable events made easy."
We prefer to present our estimates in a "management + cost" manner due to the dynamic nature of the industry. It allows us the flexibility to work with our clients to adjust the budget should any (or all!) factors change, which is often the case with events.
We believe that this transparency is of key importance to our relationship with our clients. It affords a level of candidness that allows us to solve problems collaboratively – creating a whole greater than the sum of its parts.
Be a Responsible Employer
We prefer to hire direct from a client's and/or an event's local community. This allows us to choose the best candidates and to properly train and prepare them for the kind of work that they're signing up for (i.e. "Yes, you'll be sorting through yucky garbage.").
By carefully vetting and choosing the best candidates possible, we're able to build a team that understands what is being asked of them, receives the appropriate training, and may even share some of the passion for the environment that we have.
We have gotten to where we are today – in a position to shift the events industry to a greener and better future – by challenging the status quo at every turn. We always have and will always continue to question when others say it cannot be done.
"It's too expensive. It's too complicated. It's too much work. It's too risky." These are all excuses that we have proven to be false time and again. When you're committed to doing good through the use of creativity and intelligence, solutions have a tendency to present themselves to you when you need them most.
In the fast-paced environment of the events industry, it's common to come across situations where you could cut corners and none would be the wiser. When faced with these moments, we make a point of reminding ourselves of why we got into this business in the first place and what we're aiming to achieve.
Besides always striving to be the very best, we're also working towards shifting the events industry as a whole towards becoming altogether more responsible – environmentally and socially. Progress cannot be built on a lie and if we were to taint our name or that of the event sustainability movement by acting in bad faith, we would be dismantling all of the good work that we and others have all done up until now.
Sightings! Ninjas Spotted across U.S. & Canada
While our home base is in Toronto, we're able to provide our event sustainability services in an efficient and economical manner across Canada and the United States. Toronto, Houston, Chicago, New York, Miami, Vancouver, Antingonish (where?!) and wherever your future event may be.
While we're driven by our guiding principle, "Sustainable events made easy.", it's our company's core values that keep us on track and guide everything that we do: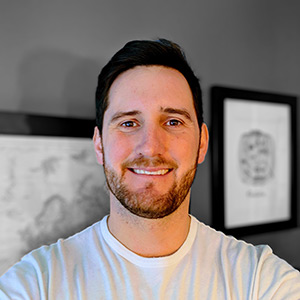 James Watson
Founding Ninja & CEO
As the Founding Ninja & CEO of Green Event Ninjas, James lives and breathes event sustainability. He relishes in complex operational challenges and enjoys searching for solutions through a sustainability lens.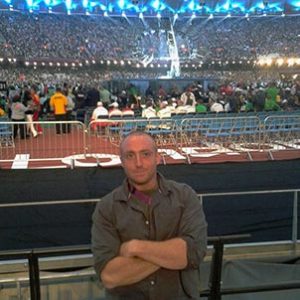 Paul Basile
Special Operations Ninja (Director)
He whom boasts a CV too long to list – London 2012, FIS World Ski, Obama for America 2008 (to name a few) – is our special ops swiss army knife ninja. He shines when thrown into the toughest of crunch-time operations and we have come to expect no less of him.
…and a lean, mean, tried and true army of Recycling Ninjas! Shift managers, staff coordinators, subcontractors and all-around outstanding team players: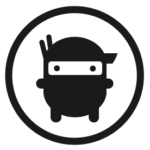 If you're ready to speak with us and get started on your cleaning and waste management planning, please get in touch: