Cleaning & Waste Management
for Festivals & Events
Cleaning & Waste Management
for Festivals & Events
Full-Service Event Cleaning Contractor
Whether you're simply looking to get the trash off-site and off your mind, or you're looking to take on an ambitious recycling initiative, Green Event Ninjas has got you covered. 
We're able to put together a full-service cleaning and waste management strategy for large festivals and events that includes an honest approach to event recycling and waste diversion. We can manage any or all aspects of the process, depending on the unique needs on your event.
We work with our clients to come up with an appropriate cleaning and waste management strategy and corresponding goals for their event. For instance, going all in and gunning for zero-waste event in Year 1 may not be advised. We often need to walk before we run.
We use a combination of front-of-house initiatives (e.g. appropriate recycling bins, waste take-back stations, collection strategies) and back-of-house initiatives (e.g. hand sorting, increasing automation, supplier relations, etc.) to optimize waste diversion at your event.
Once your event wraps up, we have the necessary staffing and equipment to ensure that the grounds are cleaned in the most efficient manner. Whether it's overnight or the following day, we'll ensure that you're able to hand-off the venue on-time and in a cleaner state than you received it.
REPORTING & COMMUNICATIONS
Part of our mission is to educate our clients, their stakeholders and the community about the green initiatives that we implement at each event. This includes producing a post-event waste diversion report for each event detailing the success of our efforts. We also tell the story of each event on a dedicated "Green Event Profile" page on our website.
FRONT-OF-HOUSE BIN RENTAL
Having the appropriate front-of-house event garbage and recycling bins is important, as they have to strike a balance between aesthetics and utility.  We offer a selection of garbage, recycling and organics bins for rental that are especially well suited for festivals and outdoors events.
DUMPSTER RENTAL & DISPOSAL
Not all event dumpster rental and waste disposal companies are created equal. We carefully vet our suppliers and work closely with them to ensure that the appropriate dumpsters are chosen and that the recyclables are being properly diverted to the best local recycling facilities.
We do not hire temp labour. Instead, we seek to hire direct from an event's local community. This allows us to choose the best candidates and to properly train and prepare them for the kind of work that they're signing up for (i.e. "Yes, you'll be sorting through yucky garbage.").
The difficult state of today's recycling industry in North America requires that we adequately sort our event recycling and compost. We do this by using a mixture of waste separation methods to make sure that we divert the "cleanest" waste streams possible.
We've been at this for awhile so we come prepared with all the necessary cleaning equipment that can be the difference between having a "tidy" event versus a polished event experience for your guests.
SUPPLIES (e.g. BAGS, GLOVES)
Bags. Gloves. Bags and gloves. Bagloves! We buy a lot of bags and gloves! As a result, we have been able to secure great pricing for our… bags and gloves… and all manner of other cleaning supplies. We're able to pass these savings onto you.
Sightings! Green Event Ninjas across U.S. & Canada
While our home base may be in Toronto, we're able to provide our cleaning & waste management services in an efficient and economical manner across Canada and the United States. Toronto, Houston, Chicago, New York, Miami, Antingonish (where?!) and wherever your future event may be.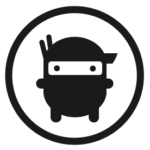 If you're ready to speak with us and get started on your cleaning and waste management planning, please get in touch:
An Honest Approach to Event Recycling
At Green Event Ninjas, our driving principle is, "Sustainable events made easy." To this end, we provide services that help event organizers, venues and others in the events industry to "green" their operations. One of the biggest ways that we do this is by providing our cleaning and waste management services – with a special focus on maximizing the rates of recycling and organics diversion.
Traditionally, the recycling waste stream at large festivals and events quickly becomes contaminated with food, drink and other waste. Let's face it, most event attendees are more interested in their experience than with whether they're sorting their waste correctly. Recycling facilities cannot accept contaminated or dirty recycling, however, so when presented with a dumpster full of contaminated recycling, they're forced to turn it away and it ends up becoming destined for landfill after all.
So while putting out enough recycling bins and then throwing it into a dedicated recycling dumpster is a good start, it doesn't necessarily close the loop on the back-end of the issue by making sure that the dumpster of mixed event recycling is actually going to be recycled.
We aim to challenge this difficult status quo by introducing an innovative approach to separating and sorting the recycling and organics at events – a combination of front-of-house initiatives (e.g. well labelled recycling/organics bins, waste take-back stations, collection strategies, etc.) and back-of-house initiatives (e.g. hand sorting, automation, compaction, etc.) that are especially ninja-like.
All of this is backed up and supported by our company's core values, which guide everything we do here at Green Event Ninjas:
Some of Our Previous Work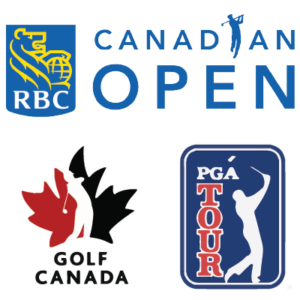 Green Event Ninjas began working with Golf Canada in 2019 when the RBC Canada Open tournament moved from its long-time home at Glen Abbey Golf Club in Oakville, ON to the Hamilton Golf and Country Club. This move presented a myriad of new challenges relating cleaning and waste management, and Green Event Ninjas was able to jump in and assist Golf Canada deliver a tournament that broke many historical attendance records.
For the 2022 tournament (after a force 2 year hiatus due to the pandemic), Green Event Ninjas is not only back to help Golf Canada with the tournament's cleaning and waste management, but we're also helping to development a tournament-wide event sustainability strategy – including looking at impact like carbon emissions, water use, energy use, etc.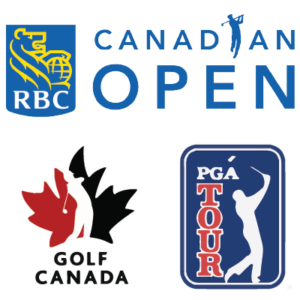 The Great New York State Fair
With the State of New York emerging from the worst of the pandemic in summer, 2021, the State decided to celebrate by reopening The Great New York State Fair, and we were invited to provide our cleaning and waste management services.
Green Event Ninjas was responsible for cleaning the grounds and toilets (both in buildings and temporary trailers), as well as managing the transport of waste across the large venue.
Over the course of the project, we hired a team of close to 350 employees from the local community and managed on-site operations over 26 days (pre/during/post event); including morning, evening, and overnight shifts.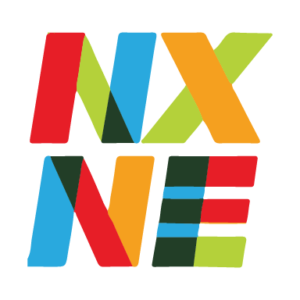 Green Event Ninjas jumped into the fray at Yonge-Dundas Square, in Toronto's downtown core, teaming with NXNE Festival Village to deliver an awesome cleaning and recycling program.
Our crew reflected the fun and positivity of the event in the way we approached our work. Happy to jump-in and help the organizers or a vendor with any request, we kept the streets ship-shape over the course of the weekend. 
When it was time to load-up overnight, we were able to clean the grounds thoroughly and in plenty of time for the street to re-open the next morning.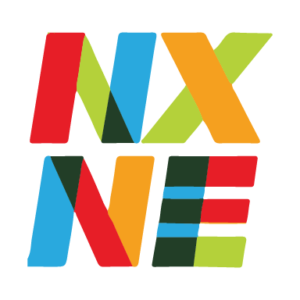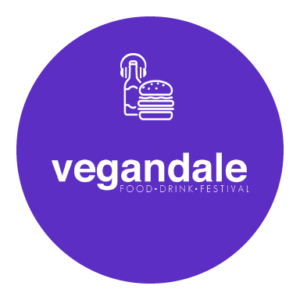 Vegandale Food Drink Festival
Miami - Chicago - Toronto - New York
It turns out that the folks at the Vegan Food & Drink Festival liked our work so much in 2017 that they invited us back for all their events in 2018 – Houston, Chicago, Toronto and New York. For 2018 and alongside a freshly re-branded Vegandale Food & Drink Festival, we rolled out a first time event organics/compost diversion initiative in addition to continuing the hand-sorted recycling.
With some of the cites boasting over 100 food vendors (wow!), we focused our efforts on a back-of-house organics diversion strategy that aimed to divert the compostable waste generated from all that food production. We also made sure that the organics waste went to a dedicated composting facility in each city and not to an industrial feed lot, ensuring that its disposal aligned with the event's ethics.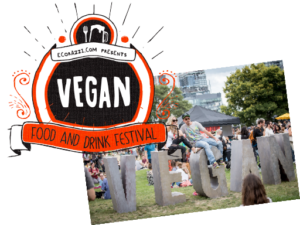 Vegan Food & Drink Festival (2017)
The 2017 Vegan Food and Drink Festivals in Toronto and New York boasted 12,000+ and 13,000+ attendees each, respectfully, and provided festival goers with a vast selection of fiercely vegan-friendly food, drink and live entertainment options.
Green Event Ninjas managed the festivals' cleaning and waste management programs from start to finish, introducing a hand-sorted recycling stream for the first time and remaining well under budget for each event.
It turns out they liked our work so much that they have invited us back for all their events in 2018 – Houston, Chicago, Toronto and New York – where we will be rolling out a organics/compost diversion initiative!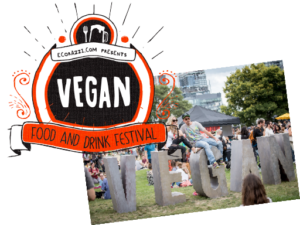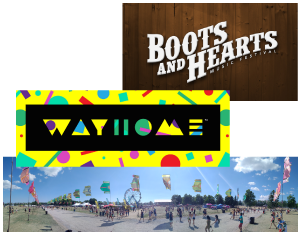 WayHome & Boots and Hearts
Green Event Ninjas was the Sustainability Advisor to a successful bid for the cleaning and waste management contract for the two large music/camping festivals in Ontario, Canada (an estimated 40,000 and 35,000 attendees each, respectfully).
Green Event Ninjas then participated in the subsequent planning and on-site implementation of the services, helping to complete the contract ahead of schedule and exceeding the expectations of the client.
In 2018, our Founding Ninja, James Watson, spearheaded an initiative via Cans for Good – a social enterprise that he Co-Founded – and successfully collected over $32,000 in can deposits. Beer cans! After covering their operational expenses, the remainder was donated to local sports teams from the surrounding communities.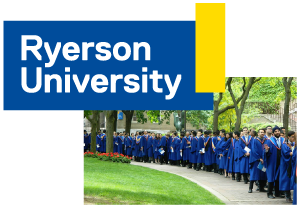 Convocation at Ryerson University
Green Event Ninjas developed a waste diversion initiative for Ryerson University's twice annual Convocation ceremonies.
In addition to directly overseeing its implementation on-site (e.g. bin placement, signage, collection), we also completed daily waste audits to understand the success of our initiative. The results of those audits were included in a broader report with recommendations for a campus-wide sustainable events program.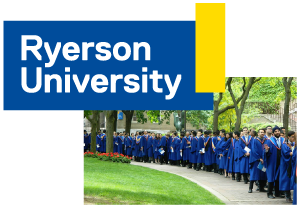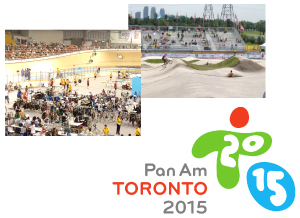 Toronto 2015 Pan American Games
Green Event Ninjas' Founding Ninja, James Watson, was hired by the Toronto 2015 Pan American Games as a Venue Manager for Catering, Cleaning and Waste (CCW).
He was responsible for managing the relationship between the Organizing Committee and the catering and cleaning contractors at two separate venues, ensuring that the Games' standards of cleanliness and service were maintained.
If you're feeling confident that we have got what it takes to handle your festival cleaning and waste management, please send us a message and we'll get back to you right away: