Rio2016 Olympics: From Sustainable Event Hosting to Long Term Legacies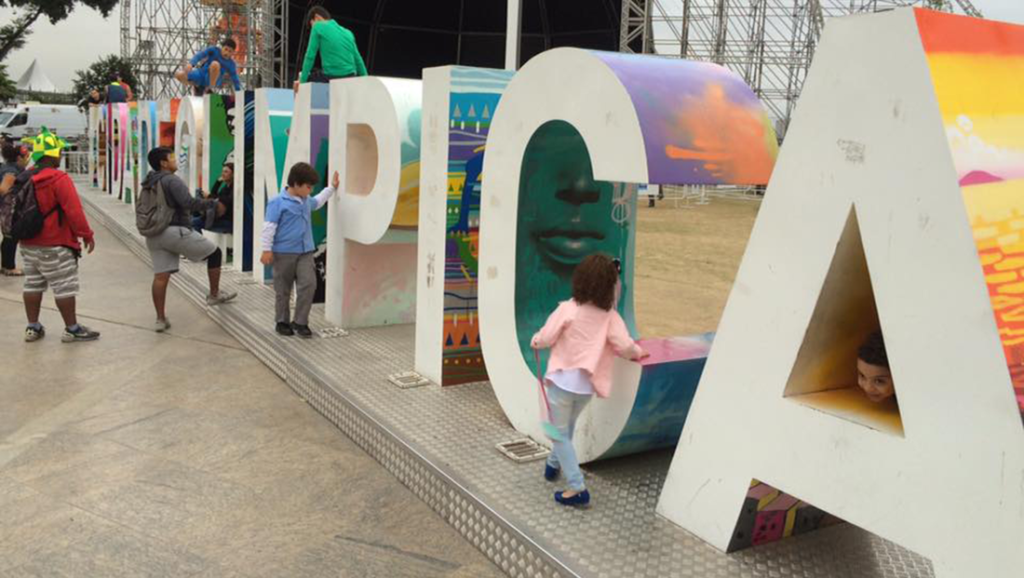 The Rio2016 Summer Olympic Games have just finished with a festive finale. No doubt the Games' workforce, 50,000 volunteers and the many hosting agencies are exhausted and exhilarated for having delivered the array of competitions, celebrations and cultural events – and all for the first time in South America.
Like many visitors, I have a much greater sense of the kindness of the Cariocas (Rio citizens), the region's generous hospitality and the nation's beauty, diversity, complexity, and culture. While we await the Paralympic Summer Games, Olympic Games' followers can begin to consider the difference these Games have made for the city of Rio de Janeiro, the country and the Olympic Movement [by taking a moment to review the event sustainability initiatives – both successes and failures – of Rio2016].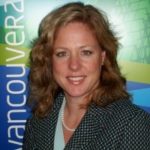 This article was written and originally published by Ann Duffy. It is being republished here with her full permission. You can find the original post here, along with other great pieces on her blog.
Despite an unprecedented economic downturn after the bid phase and throughout the seven-year Games planning cycle (the perils of hinging a national economy on the price of oil), the Rio2016 Games have already delivered a significant list of positive benefits. We may not have seen or heard these stories within the sports coverage, but that doesn't mean they didn't happen.
Sustainability Initiatives at the Rio2016 Olympic Games
I had the opportunity to work with the Rio2016 Organizing Committee's Sustainability and Legacy team for two weeks leading up to and through the first three days of the Games. I was privy to the "behind the scenes" projects, "work arounds" and long-term plans beyond the fields of play. And so, as a veteran Olympic sustainable sport event and legacy advisor, I identified many worthy successes along the way.
Let's first acknowledge what didn't work – namely, the unrealistic bid promise to clean up Guanabara Bay – and what needs to happen going forward.
A watershed clean-up plan – involving myriad city governments and requiring shared commitment to improve sanitation conditions upstream – was an impossible promise for that should never have gone past the Bid Phase.
That promise was doomed without a viable governance structure to implement such a massive clean-up. This kind of sanitation engineering effort will require 10 years of applied action. And while Rio is not the only Latin American city with this challenge – all eyes were on the host city given its original promise.
The Rio2016 Organizing Committee inherited the Bid commitments and worked with city officials and community organizations to be begin the task of improving sewer infrastructure and water quality monitoring. By the time, the Games started, a work around around solution was achieved to ensure sufficiently clean fields of play for the marathon swimming, triathlon, sailing and rowing competitions. The Committee and the City of Rio were able to meet UN World Health Organization's water quality requirements in the zones where athletes would interact with the water.
The good news is that the governments involved in water quality monitoring of the Bay now have a scientific database to share and inform future decision-making on sanitation and water quality management in the vast Guanabara Bay. The other silver lining for the Cariocas is that the international media attention has no doubt put this issue on the domestic and civic governments' urban improvement agenda.
In light of issues like this, the Olympic Games business model continues to evolve, as it must! Better transparency, evaluation and stakeholder input in the Bid phase – with better transparency and ongoing monitoring of multi-party agreements during the Games' planning and delivery phase will be expected for future Games' delivery partners.
I predict that many elements of the Rio2016 Games approach will be a positive case study for mega event sustainability planning. It's not a perfect case study but it is significant. Here's why:
Investments and financial stewardship:
Long-term legacies were always top-of-mind for the Games' organizers. For every one Real (Brazil's currency) invested in Rio2016 sports facilities by the government, another five were invested in legacy projects, contributing to improving the quality of life for the people of Rio de Janeiro. For example:
The "No white elephant" philosophy meant using existing venues where possible (thanks to Rio's love of sport and Rio's hosting of the 2007 Pan Am & Para Pan Am Games).
Applying the principles of nomadic architecture meant venues like the Futura Arena for the handball competitions in the Olympic Park was designed, constructed and contracted for its post-Games use. After the Games it will be taken down and reassembled for four elementary schools in Rio communities. This principle was applied to elements of the aquatic arena, as well.
The Rio2016 Organizing Committee recognized the importance of transparent and viable sustainability planning for this complex project. It obtained the Organization for International Standardization (ISO) – 20121 certification in December 2015 for its management system approach to event sustainability.
The Committee's activities were 100% funded with private resources and after many cuts, the Committee is still on track to complete both Games with a balanced budget.
Low footprint Games with a big message
Because 70% of the competitions were held within existing venues, construction costs were much lower, and a focus was made on long-term venue use like the Deodoro venue cluster, the seaside golf venue (privately funded), and the use of temporary venue construction.
The Opening Ceremony was produced at one tenth of the cost of London2012's and one twentieth of the cost of Beijing2008's. It focused on the heart, art, culture, music and nature of Brazil.
The Ceremony also introduced the Game's commitment to addressing the planet's number one environmental challenge with an unprecedented "call to action" to fight climate change (moving toward 100% renewable energy and not exceeding the 1.5C global warming limit). Visuals of global coastline impacts, athletes' messages on these commitments and a child planting a tree were artfully woven into biodiversity protection and restoration messaging. As 11,544 Olympic athletes walked into the stadium, each received a vial with soil and a seed that will subsequently be planted in the Deodoro hill top venue site. This kind of awareness and reach is remarkable given the 350 million on-line and television viewers and 78,000 in-venue spectators.
Low Carbon Games, lasting legacies
At these Games, DOW, the official chemistry partner for the Olympic Games together with Rio2016, built on this environmental priority and set a bold bar on climate action for sport events by compensating for 2,000,000 tons of GHG emissions associated with the Games' operations, athlete and spectator travel.
DOW not only helped the Games find better solutions through sustainable material sourcing, energy efficiency management, it also invested in a set of Latin American projects that enhanced farming productivity and packaging manufacturing in environmental and socio-economic ways.
Collectively, this means Rio2016 athletes and officials participated in low carbon Games while spurring long-term investments in the green economy in Brazil and 4 other countries in Latin America. This innovative program builds on the efforts of previous Olympic Games and has been third-party verified. It reflects what can happen when Olympic partners leverage their shared expertise, science-based and business-smart solutions with industry (small and large), governments and civil society.
Re-Using Media and Broadcast Centre Temporary Elements
The Olympic Games always have myriad temporary walls for broadcast studios and media offices that typically end up in waste streams. For Rio2016, contracts are already in place for the transfer and sale of this temporary construction from Rio's Olympic Park to PyeongChang2018 and Tokyo2020 for their Olympic Broadcast sites and studios.
Purchasing and sourcing decisions focused on ethical, environmental and local socio-economic benefits involves several years of engagement and planning with diverse supply chains.
Rio2016 built on previous Games' experience to create benefits including contracts with four women-operated Brazilian cooperatives, to provide training and remuneration to the local women who produced 22,228 decorative cushions for Rio2016 Athletes' Village and media rooms. Ethical sourcing principles were also applied to licensed merchandise. With projects like this, new precedents and ways of work have been set to for sustainable sourcing in the Brazilian event sector and its many product categories.
Other sourcing solutions were designed into the Olympic and Paralympic medals. Each contain over 30% recycled bronze or silver, and the gold medals are 100% mercury free. This alone is a 29% improvement over the first sustainable medal innovations created by the Vancouver2010 Winter Olympic and Paralympic organizers. There are also elements of inclusion in the Paralympic medals, with small rattles that differentiate each one of them along with high and low relief and in braille.
Rio2016 sustainable food program was inspired by the innovative food strategies created by the London2012 Games.
The athletes and Games-time workforce and volunteers enjoyed 100% zero deforestation beef served during the Rio2016 Olympic Games.
70 tonnes of sustainable fish was served in the Rio2016 Olympic Games, as a result of joint work with Marine Stewardship Council and Aquaculture Stewardship Council. By changing how the supply chain produced sustainably sourced fish, the Games were able to showcase viable food solutions that were healthy, ethical and environmentally smart.
Taking sustainable food strategies even further, Italian chef Massimo Bottura established the Gastromotiva initiative creating healthy dishes with leftover food from the Athletes' Village for Rio's poor and homeless. Post-Games, the Gastromotiva initiative will become a social business.
Environmental Stewardship
Rio2016 worked with World Animal Protection and local volunteers to create the first animal management plan for rescuing stray cats and dogs often present at Olympic Games sites.
Before the start of the Rio2016 Games, 356.19 tonnes of recyclable construction waste was sent to recycling cooperatives.
100% of legally and sustainably sourced wood for temporary overlay, new venue construction and furniture was procured for the Rio2016Games in partnership with the Forest Stewardship Council (FSC).
Efforts to improve water quality in Guanabara Bay involved the City of Rio establishing 10 new wastewater treatment stations and a 2100 km collection system in the west of Rio. While more needs to be done, this is a step in the right direction for cleaning this watershed.
Deodoro Park's BMX, mountain biking and white water kayaking sites and venues created 49 hectares of leisure and green space for 1.14 million local citizens.
An additional 7.3 hectares of natural vegetation were restored in the Barra Olympic Park and shoreline.
Rio2016's Olympic golf course (privately funded) successfully restored 44 hectares with net habitat creation and won the Golf Digest's Green Steward Gold Award and Golf Environment Organization's Geo Certification – a first for a South American golf course.
Rio2016's public transportation legacy has already created 60% of new public transportation with high capacity bus lines (compared to 18% in 2009). Different areas of the cities are now connected along the coastline.
Sustainable Event Skills, Jobs and Business Opportunities
Local, regional and national enterprises participated in the economic wins of Games' spending.
Over 2,200 small- and mid-size companies were direct suppliers to the Rio2016 Games.
Olympic sponsors – Coca-Cola and Cisco created job training opportunities for low-income citizens. Each company provided professional training to 3,000 youth in Rio's poor communities, 1,000 of whom were already employed; 350 of those ended up working at the Olympic Games.
Waste management solutions during the Games focused on the social–economic benefits of recycling. The Games mobilized the services of 33 local cooperatives in recycling, bringing work opportunities and direct benefits to 240 low-income families while recycling 1,000 tonnes of waste in the process!
There were many other 
socioeconomic benefits
 as well:
Accessibility commitments challenged venue designers to ensure seamless and easy access for people with physical disabilities in Olympic Park and throughout the Games precinct.
The Games also hired, trained and created opportunities for people with physical disabilities – many of whom were Paralympians obtaining career transition support from athlete to working professional.
The Rio2016 Games were the first to recruit, train and support 50 paid staff with intellectual disability – Down's syndrome as part of its paid workforce.
Sustainable Tourism and Social Impact
[This aspect] was buoyed by an extraordinary partnership with Rio2016, the UN Environment Program and the Federal Government's Tourism, Sports and Environmental Ministries to collectively create the "Green Passport" initiative. The campaign offered simple tips on sustainable tourism to travelers, motivating respect to the environment and local culture and promoting socio-economic development in the hosting communities. The idea is to sensitize tourists to their own potential on contributing to sustainable development by taking responsible choices during their stay. In one of its projects – skills, technical and business management support were directed to small business owners in low-income communities, including favelas throughout Rio. The program focused on tourism and hospitality services with practical environmental, cultural and business management solutions.
I had the opportunity to experience the Opening Ceremonies with a small gathering in the Vidigal favela overlooking the city. Favela Experience run by Adam Newman, a social entrepreneur and member of the UNEP Green Passport Program, hosted the event with live music and dance performances. The enterprise offers cultural and environmental tours in the local favela communities and along green mountain top parks. Besides promoting Authentic Itineraries in Carioca communities and National Parks, the Green Passport also motivates hotels, hostels, inns, bars and restaurants to make a Voluntary Commitment toward sustainable actions, by monitoring water consumption, energy, residue production, food waste, accessibility and child's protection. All of these projects are available on the campaign's social media and website.
Violence and Sexual Abuse
Rio2016 in partnership with UNICEF, local community organizations and Rio's and Brazil's federal agencies developed initiatives on your [own] and child protection, focusing on fighting against violence and sexual abuse that can be associated with hosting mega-events – another Olympic Games' first.
Brazil's education sector was positively impacted by the Games's Transforma program [too], with over 10,000 K-12 schools involving experiential-learning programs including curriculum development resources on Olympic and Paralympic values, sport, culture and environment.
And finally, like previous host-cities, the bid expedited Rio's long-term urban improvement plans for the massive Porto Maravilha (portlands). With the reconstruction of 700 kilometres of urban infrastructure (water, drainage, sewage), 17 kilometres of new bike paths, placement of the outdoor Olympic cauldron, and temporary Games' Live Site – the area has become a thriving and popular tourist hub. The space also features light rail transit, a technology web interface platform for business and tourism (thanks to Cisco, the Games' domestic sponsor) and possibly the world's largest mural celebrating Indigenous peoples from around the world. With the existing Museum of Art and the new Museum of Tomorrow, PortoMarvilha has become a must-see live, work, learn and play destination within Rio.
This is not the whole roster of the Games' sustainability and legacy outcomes and the Paralympic Summer Games are still to come; we'll learn more in time and when the Organizing Committee publishes its third-party assured integrated sustainability report. Still, it's clear that while some plans failed in Rio2016, many more succeeded. The economic and decision-making challenges demanded innovative thinking and extraordinary partnerships. Perhaps, these challenges along with Brazil's unfailing ingenuity and Rio's hearty hospitality propelled Rio2016 to demonstrate to the world what inspiring and "right-sized" Summer Olympic Games with long-term benefits can look like.
Receive our Ninja Wisdom
Always studying our craft, we ninjas are tirelessly writing about sustainable events. Join our mailing list and learn from us, young grasshopper!