Green Event Cleaning Services – 6 Reasons to Hire the Professionals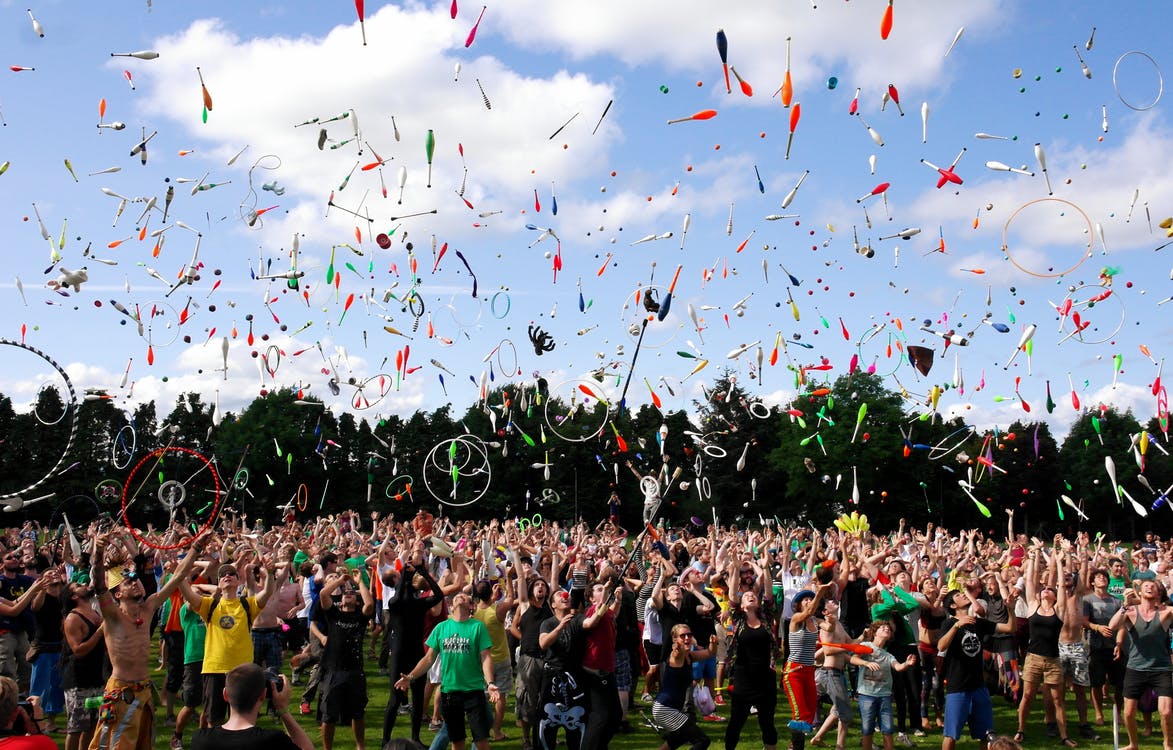 Hosting an event can be a difficult task. From planning the entertainment to the catering, there is definitely a lot to get done. It's important, however, not to neglect the responsibility of cleaning up properly after the event, and to ensure the cleanup process is planned out as well. And with this environmental impact of festivals and events becoming more widely understood, it's especially important to manage the cleaning and waste management in an eco-friendly manner. The following are 6 reasons why you should hire professional green event cleaning services for your next event:
1. Receive High Quality Service
The first reason to look into hiring a professional green event cleaning company is because if you've chosen a reliable and professional company, you will receive high quality service. Professional event cleaning services are well experienced in event cleaning and are knowledgeable of how to get things done fast, efficiently and properly. They also offer a good range of different services. With professional green event cleaning services, there's no need to worry about the cleaning process, disorganization, mistakes being made or improper waste diversion; things which may be issues if you rely on a company with too little experience or try to tackle the cleaning on your own.
2. Event Cleaning Services Are Cost-Effective
The second reason to hire professional and green event cleaning services is because it is cost-effective. Although you will be paying a relatively small fee for the event cleaning services, professional event cleaners have been trained to complete the cleanup process efficiently and effectively. They will be able to finish the job in a fraction of the time. You're paying for productivity and expertise, so this job is better left to the professionals!
3. Maintain a Level of Professionalism & Cleanliness
If you're hosting a festival or event, it's really important to ensure that the grounds are being kept clean. Event-goers should be able to see that effort is being made to properly dispose of waste and maintain a pleasant environment. If cleanliness is maintained in an efficient manner, as green event cleaning services ensure, your event and company will maintain a professional image as well as leave a good impression. Conversely, a lack of professionalism in maintaining the cleanliness of your event can leave a negative impression and result in serious public relations headaches
4. Don't Worry About Equipment and Supplies
Depending on the event itself, event cleanup may require equipment and supplies that you don't have readily available to you. Event cleaning companies invest in equipment and supplies that finish the job faster and more thoroughly, resulting in the smoother execution of an event. This is far better than the alternative, which is to be potentially facing a huge mess that you don't have the time or resources to deal with.
5. Maintain a Green Image
With the environment becoming an increasingly pressing concern among the public and your attendees, it would be beneficial to your company to maintain an eco-friendly image. Doing so will not only allow others to clearly see the environmental values of your company, but it will also increase the number of people attracted to your event since environmental enthusiasts may be more interested in supporting a sustainable event. Hiring sustainable event cleaning services is very important in order to maintain a green image for your company.
6. Protect the Environment!
The last but certainly not least reason to hire professional green event cleaning services is because doing so is simply better for the environment. Festivals and events are known to be generate ridiculous amounts of waste and use a lot of energy, and they often lack any kind of waste diversion strategies or sustainability initiatives. Event cleaning services that focus on sustainability take care of cleaning and proper waste management, as well as reducing the event's carbon footprint and offsetting its impact. They ensure that your event is as environmentally friendly as possible!
Professional Green Event Cleaning Services
Hiring professional green event cleaning services is important in the overall smooth running of an event, as well as in maintaining a professional and environmentally friendly image. Choosing the right company is also crucial, because you want to ensure you're getting top quality service and great work ethic from a cleaning team that values your company and its image. And here at Green Event Ninjas, we give you just that!