Environmentally Sustainable Events and Green Meetings with the APEX/ASTM Standards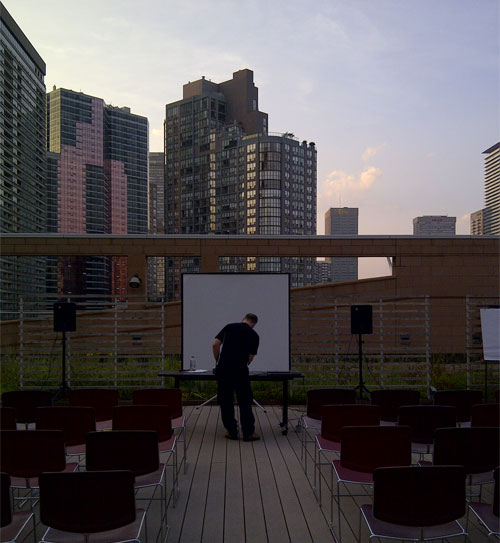 The APEX/ASTM Environmentally Sustainable Event Standards are a collecton of industry standards that specify precisely what it means to plan a green event. As the events industry continues to embrace sustainability in all its forms, standards like this one will begin to play an increasingly important role. If you are a planner of or a supplier to large events, then this is most certainly a standard that you should be aware of.
APEX/ASTM Environmentally sustainable event standards
The name is a bit of a mouthful but it's only meant to pay credit where credit is due. The standards were developed in collaboration between APEX (the Convention Industry Council's Accepted Practices Exchange) and ASTM (a certified international standard development organization). It is also commonly understood that the standards were championed by the US Environmental Protection Agency and the Green Meeting Industry Council (GMIC).
Many people refer to them as the "APEX/ASTM" standards or simply the "APEX" standards, by pronouncing APEX like the actual word, apex.
An important piece that should be emphasized is that the standards focus strictly on the environmental impacts of a sustainable or green event, omitting the other two pillars of sustainability. Nevertheless, the standards are very comprehensive in this regard and present a range of detailed specifications against which you can measure your performance.
Applying the APEX/ASTM standards and achieving certification
In simple terms, the APEX/ASTM standards are setup like a set of checklists. In total there are 9 independent standards, each pertaining to a particular part of an event:
– Accommodations
– Audio-Visual
– Communication & Marketing Material
– Destinations
– Exhibits
– Food and Beverage
– Meeting Venue
– On-Site Office
– Transportation
In turn, each standard is divided into 8 environmental impact areas:
– Staff Management and Environmental Policy
– Communications
– Waste
– Energy
– Air Quality
– Water
– Procurement
– Community Partners
Each standard has a comprehensive list of specifications. Additionally, within each standard, there are 2 separate sets of specifications: one pertaining to event planners and another to event suppliers. Finally, there are 4 degrees of performance or "levels" that a company can achieve, each with very clear qualifying metrics. Finally, like other standards, the APEX/ASTM standards allow companies to claim 1st party, 2nd party, or 3rd party certification.
Depending on the scope of your operations, you choose the standards that apply to your company or event. For instance, a supplier, such as a venue, may use the Food and Beverage standard in addition to the Meeting Venue one, if they have an in-house catering service. On the other hand, a planner organizing a small event like a speakers series may choose to use a few more of the standards like Audio-Visual, Communications and Marketing Material, and Transportation. They simply proceed through the standards, checking off whichever specifications they have met and making note of the ones that need attention.
Planning your next environmentally sustainable event with APEX/ASTM
The APEX/ASTM standards represent a considerable achievement for the sustainable events industry. Not only is this evident from the 200+ volunteers listed on the CIC website, who were involved in the development of the standard, but in the very fact that they could even come to define such specific performance metrics for environmental sustainability. Events, by their very nature, are complex and unique from one another. Despite this, the APEX/ASTM standards do a great job of identifying the environmental impacts of events and prescribing industry best practice for improvement.
If you're interested in certification under these standards, Green Event Ninjas offers you an extra set of eyes, a gap analysis that can tell you whether you're on heading in the right direction.
If you would like to read out another sustainable events standard, check out previous our post about ISO 20121:2012 Event sustainability management systems.
Photo credit (in order): © James Watson, Green Event Ninjas.
Receive our Ninja Wisdom
Always studying our craft, we ninjas are tirelessly writing about sustainable events. Join our mailing list and learn from us, young grasshopper!