Event Planning Job Outlook: 44% Growth by 2020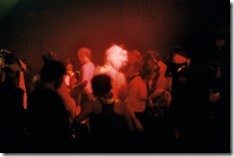 I came across this little statistical gem the other day on the United States Department of Labor's website: the job outlook for "meeting, convention and event planners" looks great, with a projected 44% increase in employment between 2010 and 2020.
When you compare that with the average growth rate for all occupations, at 14%, you can see how significant that is. The event planning job outlook is excellent!
Globalization affecting event planning job outlook
We all know that event planning ebbs and flows with the economic climate and corporate profits but this optimistic outlook suggests something more. The Department of Labor explains their reasoning:
The way I look at it, with this influx of talent the competition is going to become fierce. Individual professionals and firms alike will need to be able to demonstrate a meaningful differentiation from their competition in order to become (or remain) market leaders.
Receive our Ninja Wisdom
Always studying our craft, we ninjas are tirelessly writing about sustainable events. Join our mailing list and learn from us, young grasshopper!