Sustainable Event Tip #1 – Venue Proximity to Public Transit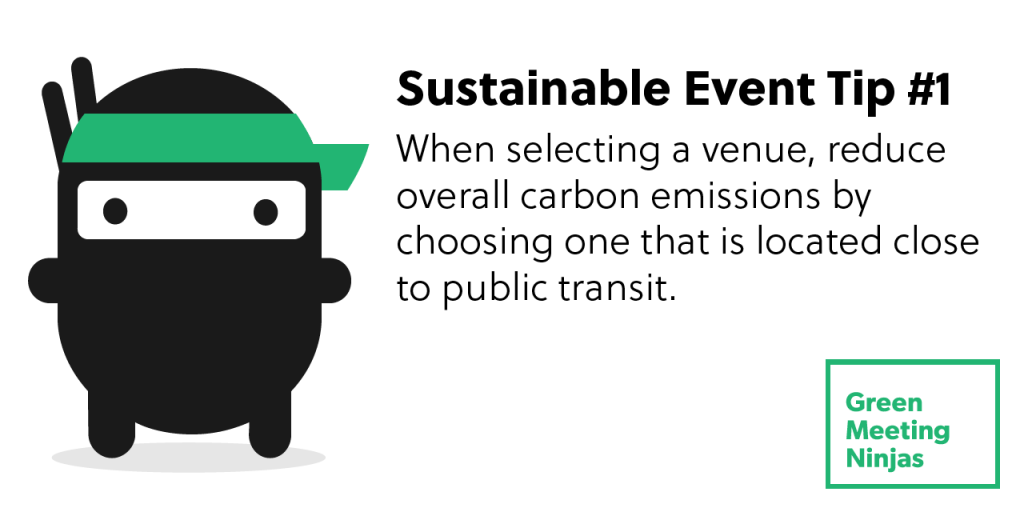 The travel of attendees to and from the event venue can represent the largest contributing factor to an event's overall carbon footprint when compared to areas like the energy use of the venue or audio visual equipment. This is especially so for large events, where huge numbers of attendees could be coming in from all over the place. Travelling by automobile or flying emits a lot more carbon versus alternatives like public transit.
Therefore by choosing a venue that is located close to public transit, you're able to encourage attendees to take more a sustainable mode of transportation to your event. Sustainable event planning does not have to be difficult. On the contrary, it can be as simple as choosing a conveniently located venue (which is likely to cut down on all other sorts of headaches for your guests too).
Receive our Ninja Wisdom
Always studying our craft, we ninjas are tirelessly writing about sustainable events. Join our mailing list and learn from us, young grasshopper!