Sustainable Event Tip #17 – Donate Leftover Food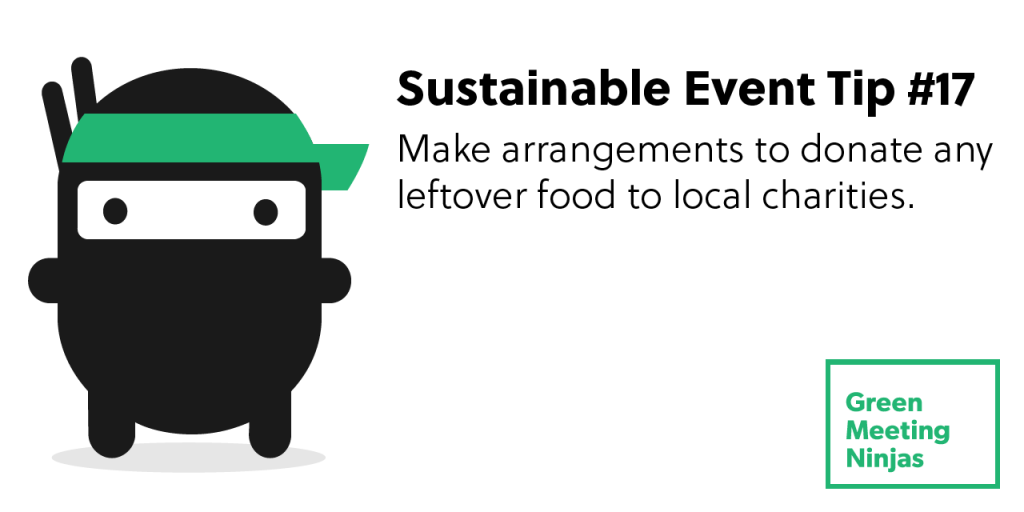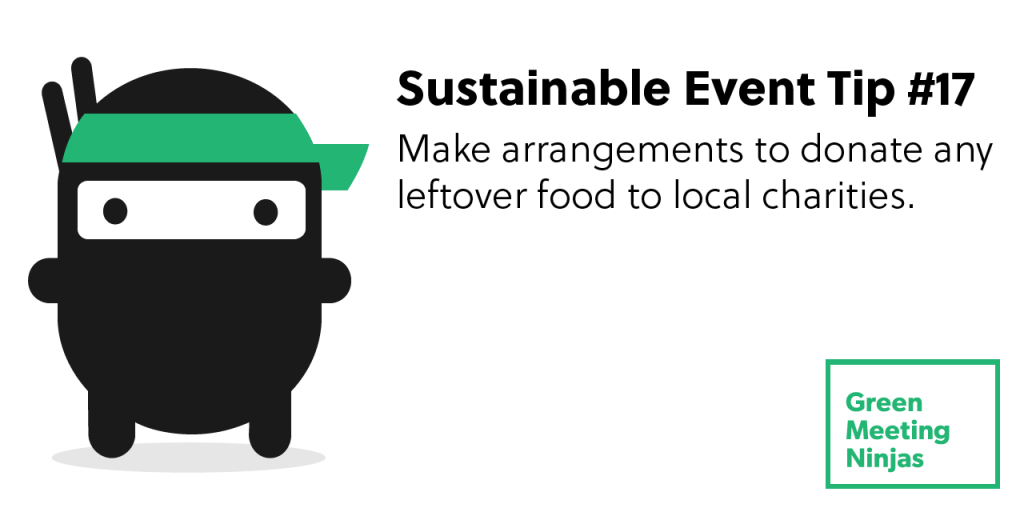 Food and beverages are a significant source of waste at many events. However, since it's such a faux pas to run out of food at an event, the typical reaction is to order in abundance. As a consequence, much of it goes untouched and then must be disposed at the end of the event. If lucky, the venue or caterer have the means to compost it or divert it to an organics waste stream. Otherwise, it's destined for the landfill, which is no good because organics biodegrade much slower in a landfill setting.
What a waste!
The best way to avoid this is to reduce the amount of food you order in the first place, which can be difficult to do for various reasons (e.g. registration versus actual attendance). Therefore, as a last resort, we recommend that you arrange to donate any leftover food to those in need. In most large cities, there are charitable organizations dedicated to helping facilitate these donations (see below for some referrals). Otherwise, there may be some local shelters that are willing to accept your donations.
Here are a few organizations in cities across North America that help to facilitate food donations:
As we've described before, planning a zero waste event is no easy task, but donating the leftover food from your event is a great strategy to help reduce the amount of waste destined for landfill.
Receive our Ninja Wisdom
Always studying our craft, we ninjas are tirelessly writing about sustainable events. Join our mailing list and learn from us, young grasshopper!