Sustainable Event Tip #7 – Sustainable Flower Arrangements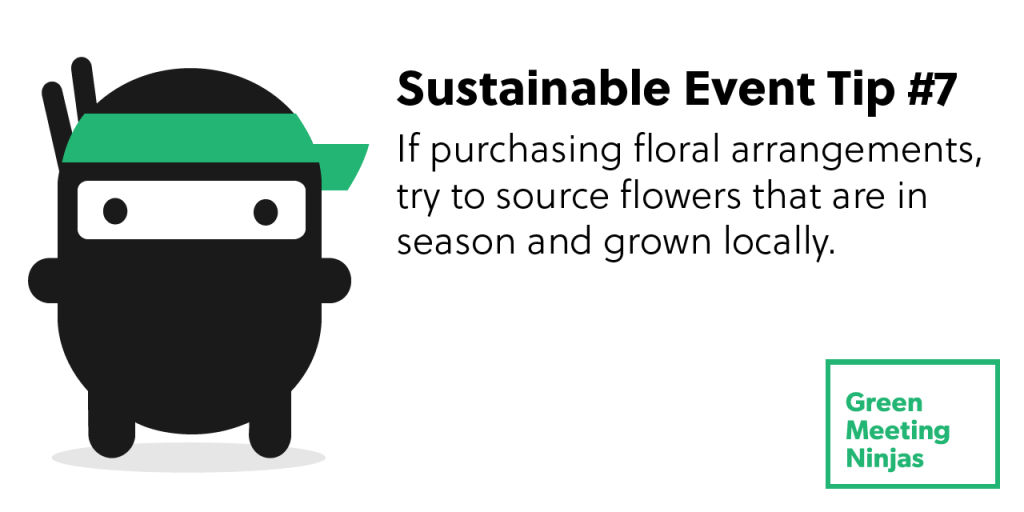 This is an aspect of an event that is often overlooked on the sustainability front but which can have a substantial impact overall. Consider the fact that many flowers are imported from overseas (e.g. the Middle-East and South America) and are sent by air freight so that they remain fresh and arrive in only a few days.
Imagine that – fresh flowers from the other side of the world; from farm of origin to wedding venue in only a couple days. It's a testament to the industriousness and ingenuity of our modern global economy but also a sign of its extreme short-sightedness in regards to climate change.
You can take steps towards reducing the overall carbon footprint of your event by choosing to purchase only seasonal and local flowers. Our friends at eco|stems (they don't know we're friends yet) have done a great job at describing their preference for local flowers. And then if it's the middle of the off season in your region and there are no local flowers to be found, why not look to alternative décor options like reusable potted plants or other decorations? Either way, there are ways to make more responsible decisions regarding this aspect of your event.
Receive our Ninja Wisdom
Always studying our craft, we ninjas are tirelessly writing about sustainable events. Join our mailing list and learn from us, young grasshopper!