Sustainable Event Tip #14 – Fuel Efficient Taxis for a Low Carbon Event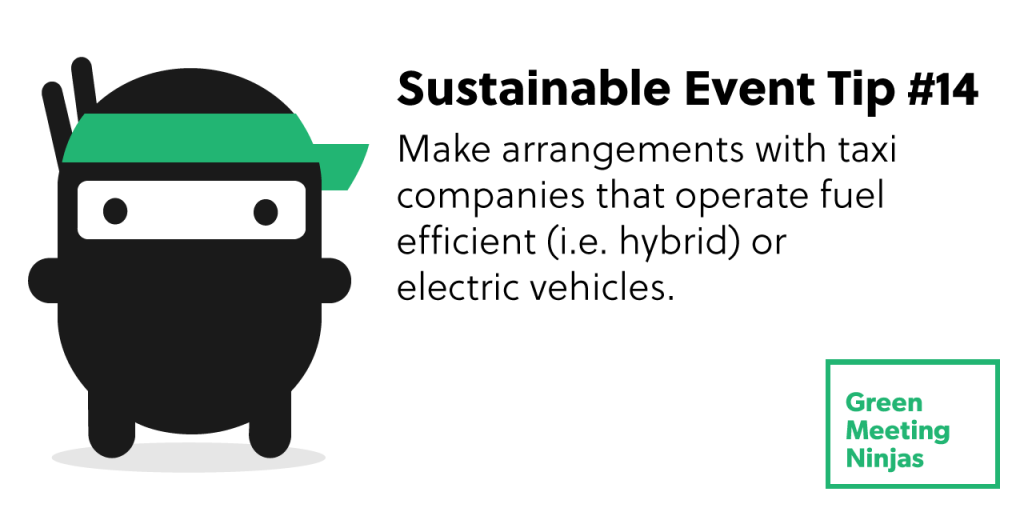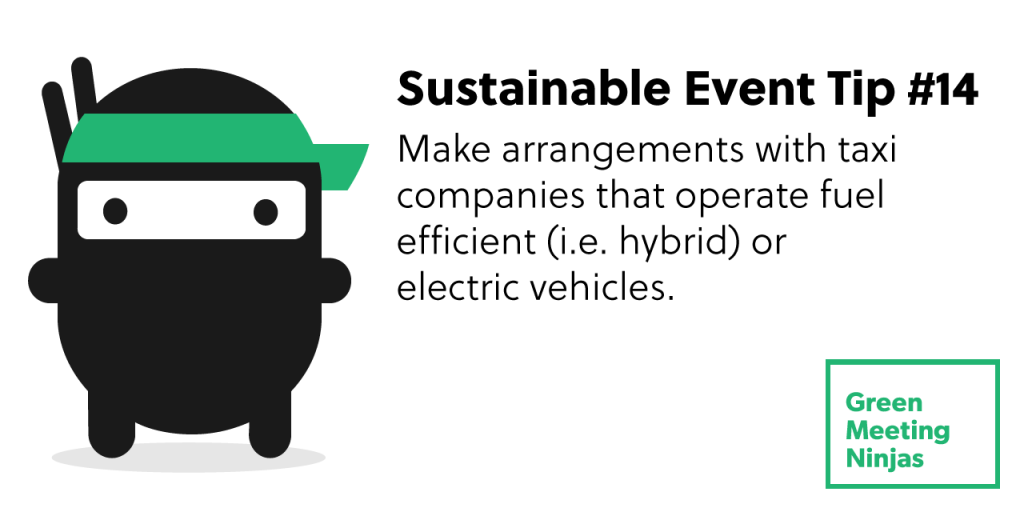 Like we described in a previous tip, the travel of attendees to and from a venue can have a considerable impact on an event's overall carbon impact. Whether it's a multi-day conference where they're going to and from their hotel, or it's an evening staff party where their company is paying for a safe cab ride home, there is a considerable carbon impact associated with it.
To reduce the impact from taxi rides associated with your event, consider making arrangements with a taxi company that is known to operate a fuel efficient fleet. For instance, many fleets have been making a switch to hybrid vehicles. And if you need any convincing, a 2009 Toronto Taxi Hybrid Pilotstudy by the Toronto Atmospheric Fund concluded that hybrid taxis emitted far less carbon emissions.
Some taxi fleets are even making the switch to electric. For example, the Canadian city of Montreal has recently committed to a goal of making the city's entire taxi fleet 100% electric and the Chinese city of Hangzhou made a purchase of 3,000 all-electric taxis and buses in mid-2014. That's probably only the tip of the iceberg too, since those two links were found from a single Google search.
So make an easy green event planning decision by choosing to go with more energy efficient taxis. You're already going to be arranging for these services anyways and this won't add anything to your costs. It's a simple solution to planning a low carbon event.
Receive our Ninja Wisdom
Always studying our craft, we ninjas are tirelessly writing about sustainable events. Join our mailing list and learn from us, young grasshopper!